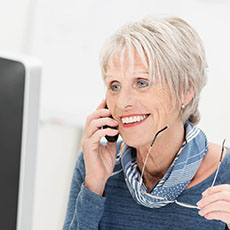 The Over 50 Workforce
This course consists of the following 5 sections:
Introduction and pre-assessment. A pre-assessment to help us understand your level of knowledge on topics before taking the course.
Challenges facing the workforce. Includes challenges you may face as well as tips to overcome them.
Addressing the challenges. Solutions and tips for addressing the challenges in section 02.
Jeopardy the over 50 workforce edition. Play Jeopardy and review the course!
Exit and post-assessment. A post-assessment helps us to understand your level of content absorption.
Goals
Learn how to overcome common mistakes made by job seekers.
Learn how to present yourself with your "best foot forward" online, in your resume, and in an interview.
Learn how to combat employers' negative mindset for workers over 50.
Feel confident about finding a job!